Prevent - Come Out Winning with FMCSA Compliance Intervention
Know the 'must-haves' to prevent an FMCSA Compliance Intervention.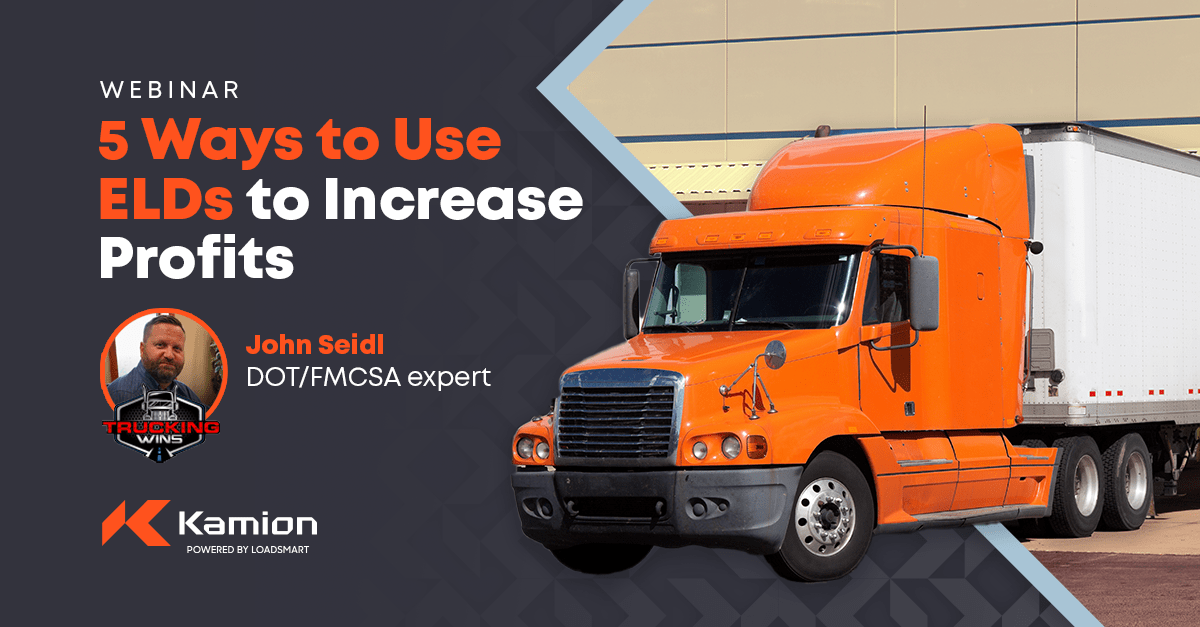 5 Ways to Use ELDs to Increase Profits
Learn the secrets of a split sleeper berth, how to profit from a 30-minute break, and how to utilize technology for better and simpler management.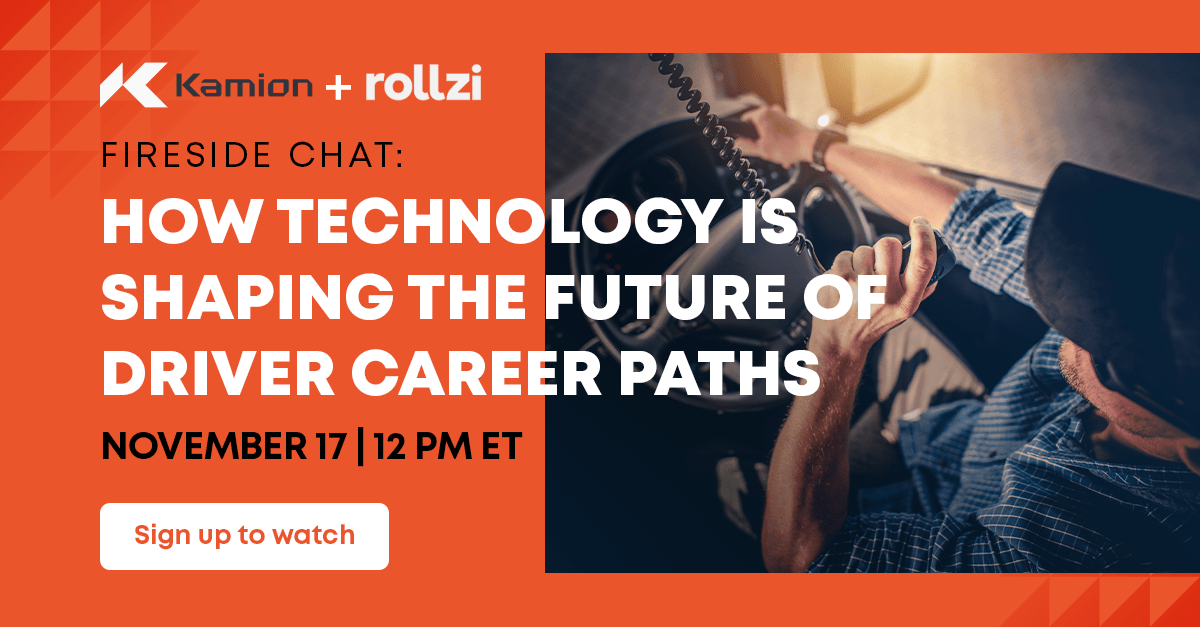 How Technology is Shaping the Future of Driver Career Paths
Stop struggling to recruit and retain quality drivers without increasing sign-on bonuses or pay per mile.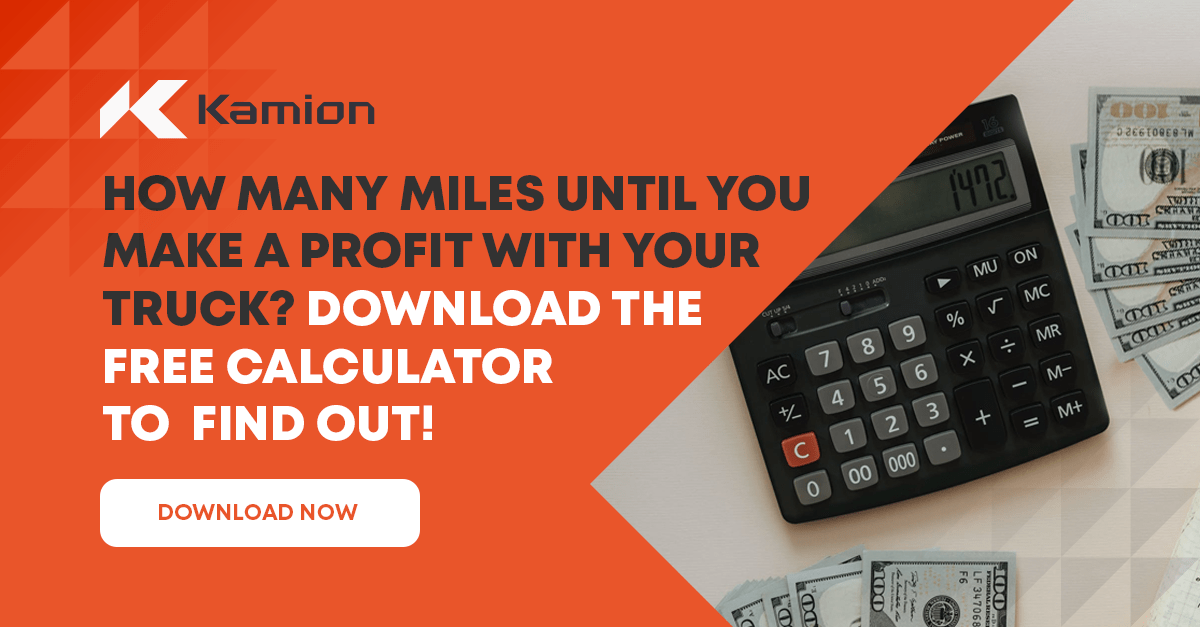 Break-Even Calculator
Break down your trucking costs to get your break-even point for each truck to help you set fair rates so you never lose money on a load.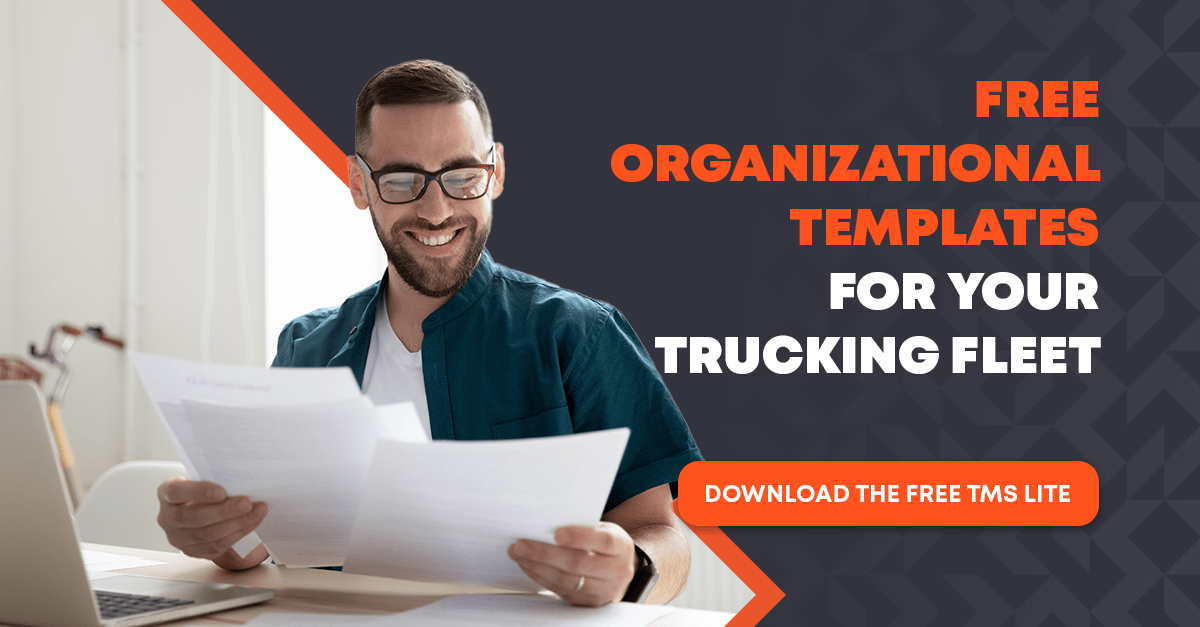 Free Organizational Templates for Your Trucking Fleet
Working with sticky notes and emails may work for small tasks, but when it comes to building a trucking business you need a little more organization. Download Now!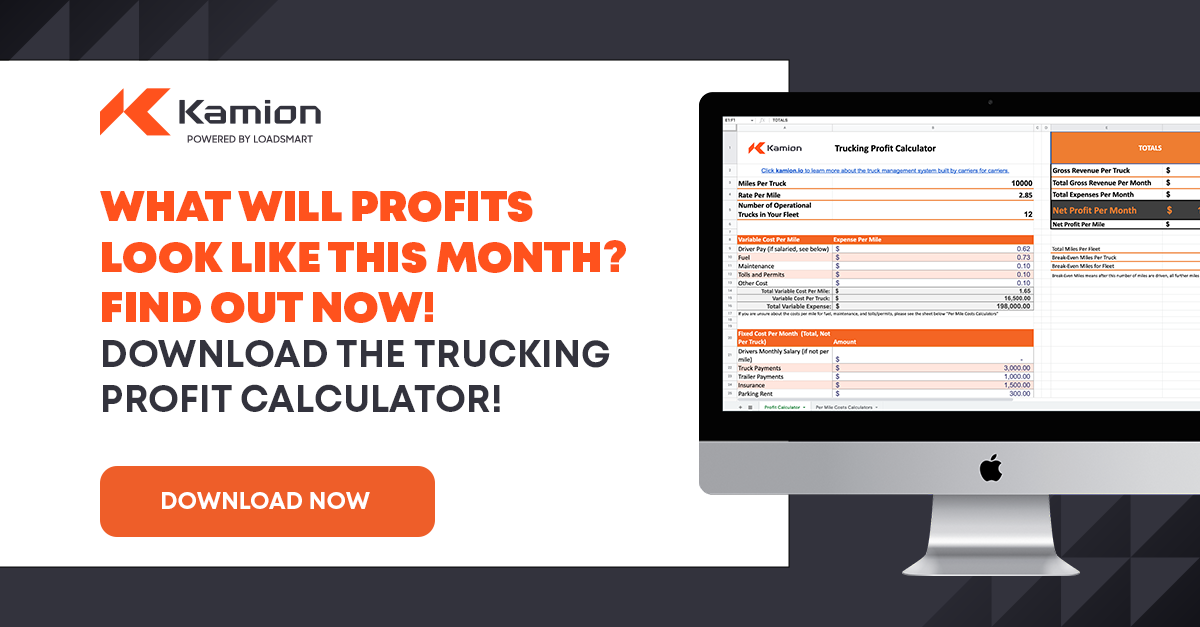 Trucking Profit Calculator
Carriers can quickly see their potential profits for the month based on the number of trucks in their fleet, miles driven, and costs.
Contact us
Let us know your questions. We're here to help!
"
"Kamion is a one-stop-shop for everything you need to streamline your trucking business. Stop copy and pasting and doing things manually. You're wasting time. Let Kamion help."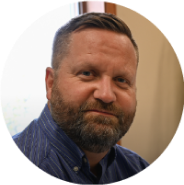 John SeidlCEO of Trucking Wins